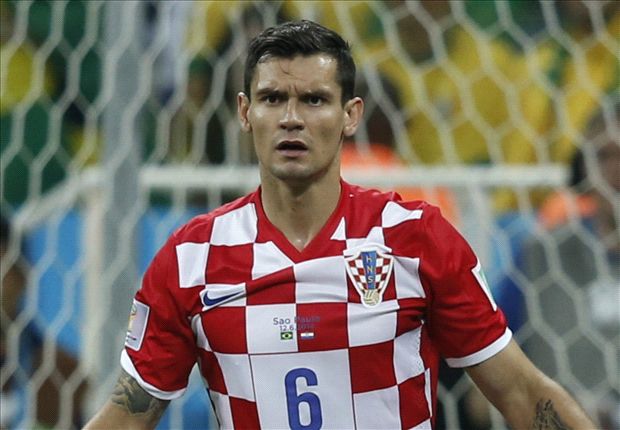 The Southampton defender was less than impressed
by the performance of Yuichi Nishimura and suggests
that hosts Brazil should be handed the trophy
"immediately"
Croatia defender Dejan Lovren described referee Yuichi
Nishimura's performance in Thursday's World Cup defeat to
hosts Brazil as a "scandal" and claimed that the European
side were competing against "12 men" in Sao Paulo.
Nishimura caused controversy with a string of questionable
decisions, culminating in the awarding of a highly dubious
penalty – given against Lovren for an alleged foul on Fred -
from which Neymar put Brazil 2-1 up.
The Barcelona forward was lucky to escape a red card for
an elbow on Luka Modric shortly before he equalised while
Croatia also had a goal from Ivan Perisic chalked off for
what the Japanese official deemed to be a foul on home
goalkeeper Julio Cesar by Ivica Olic.
Although the final score read 3-1 to Brazil – Oscar grabbing
a late third for the tournament favourites – Croatia, and
Lovren in particular, were left feeling hard done by.
The Southampton defender told L'Equipe: "I'm so sad I want
to cry. Everyone has seen it, it's a scandal for Fifa.
"We talk about respect – the Fifa people spoke to us about
it – and what happens? It is better the cup is given
immediately to Brazil."
Asked if Croatia would have beaten Brazil had it not been
for the spot kick, Lovren added: "I think we played a good
game and had the quality to compete with Brazil but not
against 12 men.
"We looked at the pictures in the dressing room and
everyone is still asking questions."