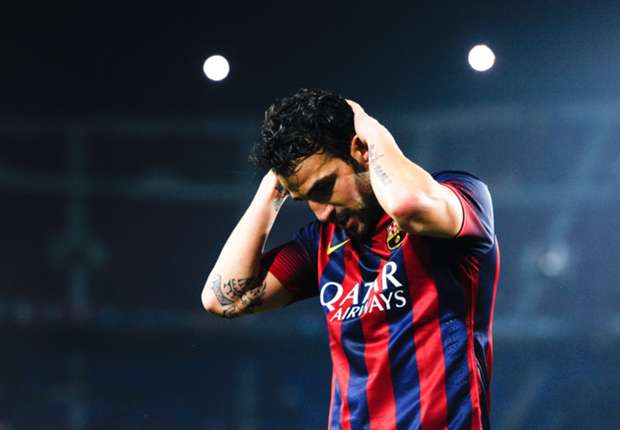 The Catalans have released an unusual statement on
their official website, insisting the Spain midfielder's
contribution declined during his three years at Camp
Nou
Barcelona have claimed that Cesc Fabregas performed
progressively worse during his seasons at the club after he
sealed a move to Chelsea.
The 27-year-old midfielder was a graduate of Blaugrana's
La Masia youth academy before leaving for Arsenal, only to
return in a £30 million deal in August 2011 and join Chelsea in
a £28.4m move on Thursday.
However, in a curious report on the club's official website,
the Catalan outfit appear to hit out at the Spain
international's inability to maintain high standards by the time
he reached the second half of the season.
"There has been a downward trend in his stats every
season at the club," the statement read.
"He slipped right back into the FCB system as if he'd never
been away. But despite glowing starts to each campaign,
Cesc's contributions to the cause gradually decreased as
each season drew to a close."
Fabregas scored 42 goals in 151 games for Barcelona in his
three years at club, winning La Liga and a Copa del Rey
before this summer's move to Jose Mourinho's Chelsea, but
had been accused this campaign of fading towards its
conclusion.
"From being someone who joined in with the attack,
supplying and scoring goals, the magic tended to fade later
on in each season," the statement continued.
"He only scored one, six and one goals in the last 24 games
of each season.
"For some reason, he was never as good in the second half
of a season as in the first."