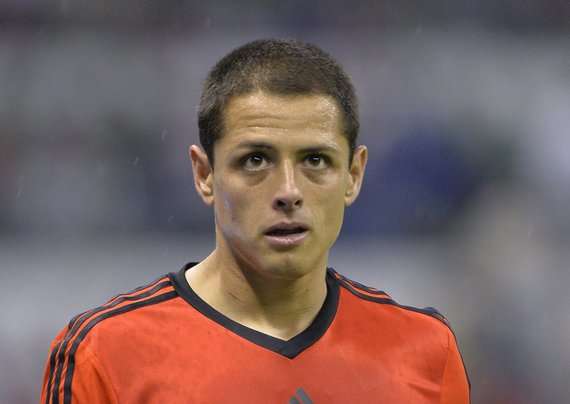 After a season on the sidelines at Manchester United,
the Mexico striker is less than thrilled to be on the
bench for his national team as well for Friday's match
Manchester United striker Javier Hernandez is not happy at
starting the World Cup on the bench for Mexico.
National coach Miguel Herrera confirmed ahead of his side's
World Cup opener against Cameroon on Friday that Giovani
Dos Santos will start for El Tri, with the Red Devils forward
relegated to the substitutes.
"I've never seen myself as a sub and I don't like being one,"
Hernandez told reporters in Natal, "and, believe me, I am tired
of a lot of people seeing me that way, as a 'super-sub'.
"I'm a player that has made a difference as a starter."
The 26-yearold insists, however, that he will not cause
problems within the squad, saying that he will support the
players on the field and hope to make the most of any
opportunity.
"If they give me 15 or 20 minutes, I want to make it clear
that my desire is to play," he stressed.
Hernandez's situation with Mexico has started to mirror that
at Old Trafford, where the signing of Robin van Persie in
2012 stunted his playing time.
Herrera, meanwhile, has continually suggested that Oribe
Peralta is his No.1 striker but the United man refuses to give
up and is determined to make an impact for his country.
"I'm not going to get down," he added. "There are dreams I
want to achieve and I'm always going to fight for them."