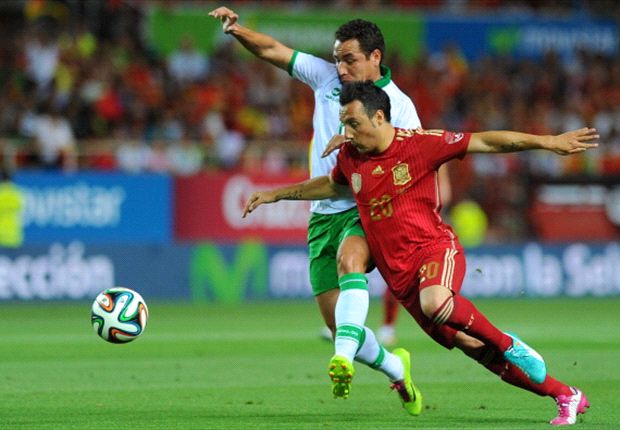 The 29-year-old is playing in the tournament for the
first time after illness ruled him out of the 2010
edition and he wants to make his mark in Brazil this
summer
Spain attacker Santi Cazorla says he is desperate to seize
his opportunity in his debut World Cup.
The Arsenal star was part of both the Euro 2008 and
2012 victories but missed out on la Roja's triumph in South
Africa four years ago due to a hernia.
The 29-year-old remembers the years of failure Spain
experienced during his youth, but those memories have been
banished by recent fortunes and he is keen to add a World
Cup win to his list of illustrious achievements.
"I think that Spain as a country has always been obsessed
with the World Cup," Cazorla told Arsenal's official website.
"We often spoke about the different World Cups throughout
history.
"For Spain, it was always a pain, getting so far and then
getting knocked out and when you're young a lot of people
talk about it.
"The 1994 one was the first one I can remember. Among my
clearest memories, like for a lot of other people, is Diego
Maradona and what he did.
"My favourite was probably the last one. For everyone in
Spain, getting to the final and then Andres Iniesta's goal… For
the whole country it was great.
"It's a dream for me to play in a World Cup, especially after
the last one in South Africa and what we achieved. It's
probably the last chance for a few of us to play at the
World Cup, so I want to seize the opportunity and do my
utmost to enjoy it."
Holders Spain follow up their clash with Netherlands on
Friday with Chile on June 18, before a final group game
against Australia on June 23.