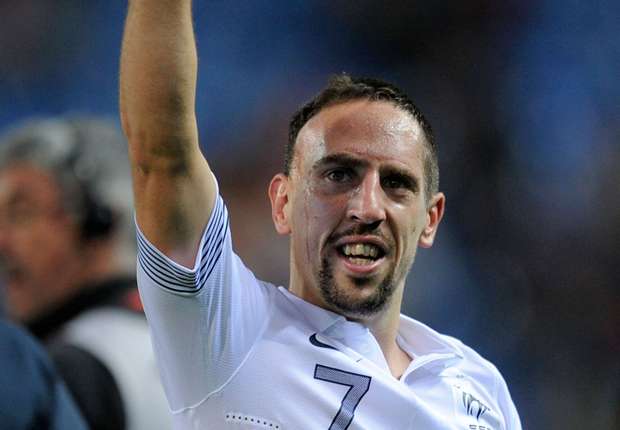 The Arsenal defender says it was difficult for les Bleus
to lose their "best player" but insists they will recover
and aim to win the trophy in honour of the injured
Bayern star
Laurent Koscielny has rued the loss of Franck Ribery to
injury, believing his presence in the dressing room was vitally
important to France.
The Bayern Munich striker was included in Didier Deschamps'
final 23-man squad for the tournament in Brazil but a
recurring back injury saw him ruled out shortly before the
competition.
And Koscielny says that it was extremely tough for the
team to see their key player miss the tournament.
"It's always difficult to lose team-mates to injury," he told
Fifa's official website. "But given that Franck was our best
player, it was even tougher this time.
"He's very important in the dressing room; he communicates
well with everyone. His passion is crucial. But other players
have come in and the atmosphere has remained very good,
even though we still have to deal with those absences."
Despite missing the 2013 Ballon d'Or nominee, Koscielny
insists his side can fight for glory in Brazil, beginning with
Honduras in their opening encounter.
"We now want to go as far as we can in their honour," he
said.
"We know it'll be tricky, because they [Honduras] are tough
and tackle hard. But we've got a lot of different qualities.
While we're probably a more skilful team, we're also capable
of matching up with our opponents physically."