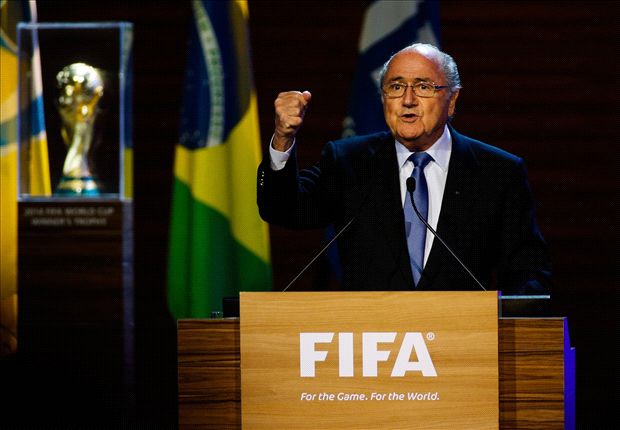 The latest in a string of damaging stories published by
The Sunday Times alleges that world football's
governing body knowingly put players and fans at risk
over the 2022 bid
By Liam Twomey in Rio de Janeiro
Allegations that Fifa ignored its own report which identified
Qatar as a "high-risk" target for terrorist attacks in 2022
have been taken "out of context", according to world
football's governing body.
The most recent in a series of damaging stories published in
The Sunday Times relating to the 2022 vote alleges that
Fifa's executive committee backed the Gulf state to host the
tournament in spite of an explicit warning that the safety
of supporters, players and coaches might be under threat
from a "major incident".
But Fifa insists that the report is misleading and that the
threat of a terrorist attack is present for all host countries.
"The [risk assessment] report was done for all the bid
nations," Fifa's head of media, Delia Fischer, told reporters
during a press briefing at Rio de Janeiro's Maracana stadium.
"The way the Sunday Times have put it is out of context. All
big cities or anywhere you have a lot of people and athletes
gathered together has a potential risk [of a terrorist
attack]."
These latest allegations come at a time when both Fifa and
president Sepp Blatter are facing renewed questioning over
accusations of impropriety in Qatar's successful bid to host
the 2022 tournament.
Blatter's reaction to the report - in which he branded the
British media's coverage of Qatar "racist" - has been widely
condemned and, in the run-up to the start of the World Cup,
the Swiss faced calls from several high-ranking Uefa
delegates to step down .