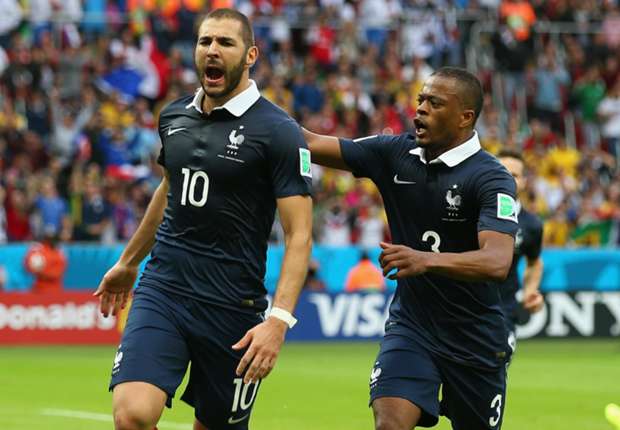 Didier Deschamps' men scored a second goal against
Honduras after goal-line technology decided the ball
had crossed the line, prompting much confusion
France were the beneficiaries of the World Cup's first goal
to be awarded by goal-line technology against Honduras on
Sunday, but the decision prompted severe confusion
amongst the Central American side's ranks.
The goal, which put Didier Deschamps' side 2-0 ahead in the
Group E encounter, was awarded after Karim Benzema's
original shot hit the post and made its way along the
goalmouth.
Goalkeeper Noel Valladares then attempted to pounce on the
loose ball, only to fumble it over the line, with the technology
showing within seconds that the Honduran had been unable
to recover the ball in time.
However, following the screening of technology from the
initial shot from Benzema on the big screen, Honduras coach
Luis Suarez began to debate the validity of the goal, with
Deschamps left having to seemingly explain that it was
Valladares' error which had forced the ball over.
The goal added to a first-half penalty converted by
Benzema after Wilson Palacios had fouled Paul Pogba, for
which he was shown a second yellow card.